Private Boarding available, both short and long term.
Gatehouse Bed & Biscuit is a private kennel offering individual attention and specializing in dogs that other kennels will not accept. Intact male or female? Dog with a bad attitude? No problem! We have over 20 years of experience with difficult dogs.
We have 10 kennels, most with individual outdoor runs.
Located within ten minutes of Owen Sound on a quiet country road.  We have access to our own personal vet as well as others that are within a 10 minute drive.  Our kennel is fully heated and air conditioned.  We have a back up generator should power fail, and security cameras for everyone's safety. We have three large play areas with six foot high fencing as well as three smaller areas.  We have wooded trails for walks and a pond for swimming.
Regular boarding – $30.00 per night.
Intact male or female – $40 per night.
For stays over 15 days contact us for pricing.
Please email for availability – gatehousedobes@gmail.com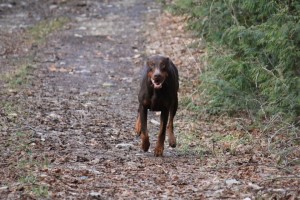 This page is under construction. Please watch for updates and more information.