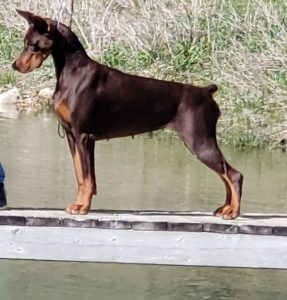 Boarding Available click here
We now carry K9 Power products! click here for more information!
We follow the Doberman Pinscher Club of America's Code of Ethics.  For more information visit the DPCA at www.dpca.org.
We do not condone or support the breeding of the "white"/albino Doberman as it is a genetic mutation.
Last update September 30, 2020